Reflect. Understand. Grow.

Our Personality Profiling Tool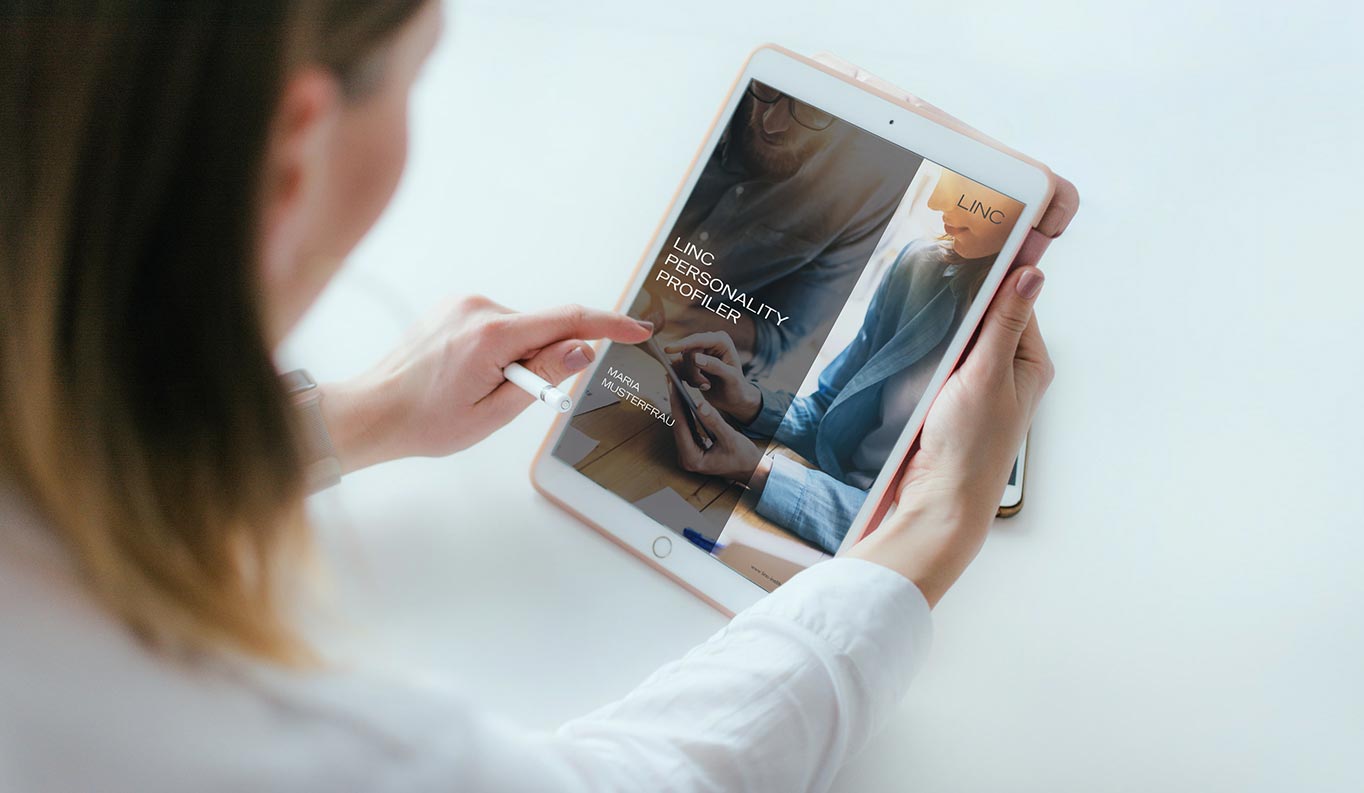 Our Personality Profiling Tool
We work with an online personality test called LINC Personality Profiler, which creates a complete assessment of your character traits, motives and competencies based on a detailed online test. Working with this test offers us valuable insights into you as an individual, and also can be extended to uncover dynamics in a team structure, including missing personality links that can bring an existing group closer together. These are the building blocks that make up each profile:
1. Character
Our test assesses personality based on the "big five" model, which evaluates five key traits which individuals feature in different strengths: extraversion, agreeableness, openness, conscientiousness and neuroticism. Learning about where your personality lies in these dynamics helps you understand better how you behave towards others, how you communicate and what your leadership style is. This helps us look at what kind of roles and teams would make a supportive and collaborative fit for you.
2. Motives
Assessing your underlying motivations in your life and work can help you discover what drives you and what your goals are. Identifying what you are doing in your career and why you're doing it can be a pivotal decision factor in how to shape your future and what type of role could fulfil it.
3. Competencies
We all have things we're naturally better or worse at. Our test will show which are your innate skills that you can focus on, what kind of tasks come easy to you, and which are more challenging. This helps us hone in on what kind of work is satisfying to you and how you can best support a team.
How it works
A 15-minute briefing call with your DCZ specialist to define your expectations
We'll send you the link to complete the test online in your own time
Both you and your DCZ specialist will receive your personality profile report as a PDF
A 90-minute feedback coaching call in which we discuss your results and plan next steps for you
After completing your test, you'll receive:
A 32-page PDF document with your unique personality profile
Action impulses for your communication and work style as well as cooperation, leadership and negotiation skills
An evaluation of your external perception, or how you are viewed by others
A guide to how you can interact with and learn from other personality styles
Team Check
Happier employees and teams with our Team Check
Our Personality Profiler Tool can also be completed by a whole team and identify personality styles within the team, as well as missing resources, which can help increase performance and employee satisfaction, and help to avoid conflict points. Our Team Check enables you to understand current team structures in terms of the different personality styles, can help make better and more sustainable staff selections for future hires, and evaluate a candidate's cultural fit for a new role.
Additionally to individual Personality Profiles, as a team you'll also receive:
A graphic overview of your team's personality styles
Your team's structures based on personalities and missing links
A deeper understanding of how your team members' personalities and behaviours influence the group dynamic
A graphic representation of a prospective candidate's self perception and how they are perceived by others to assess whether they're a good fit for your team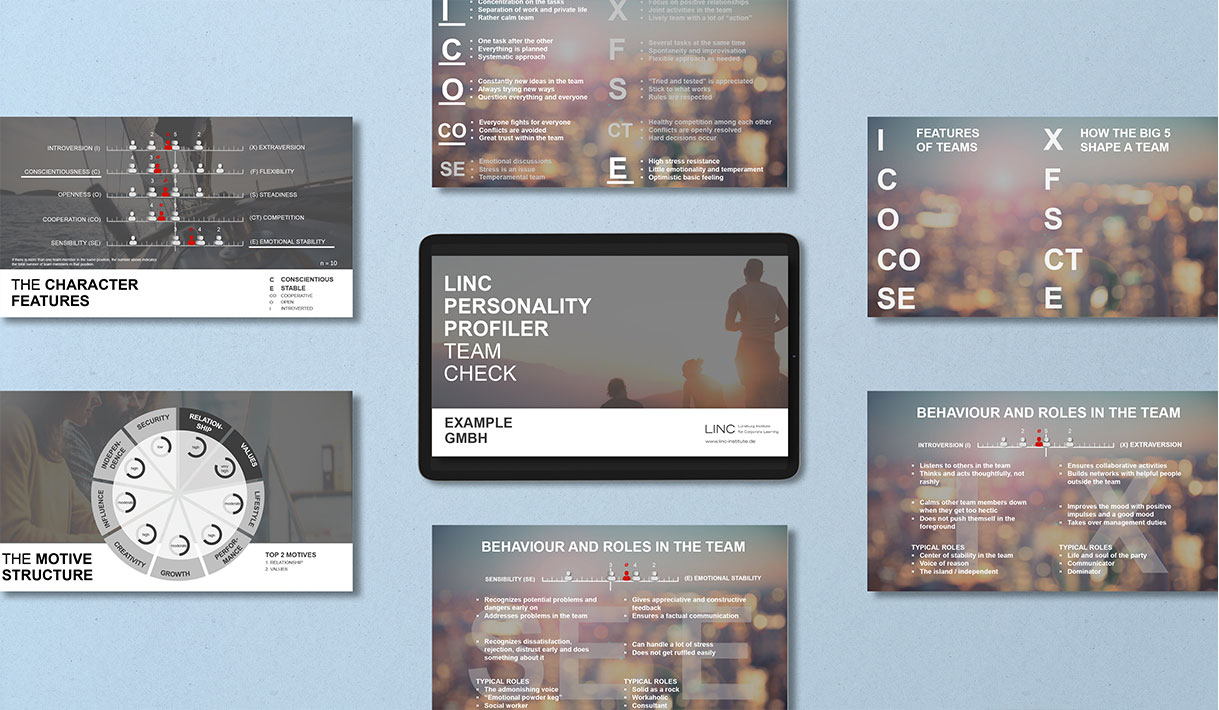 Contact
Ready to get to know yourself or your team better? We're here to join you on your discovery.
Get in touch