At DCZ, we value sustainable growth and long-term collaborations.

And make sure that our words and actions align.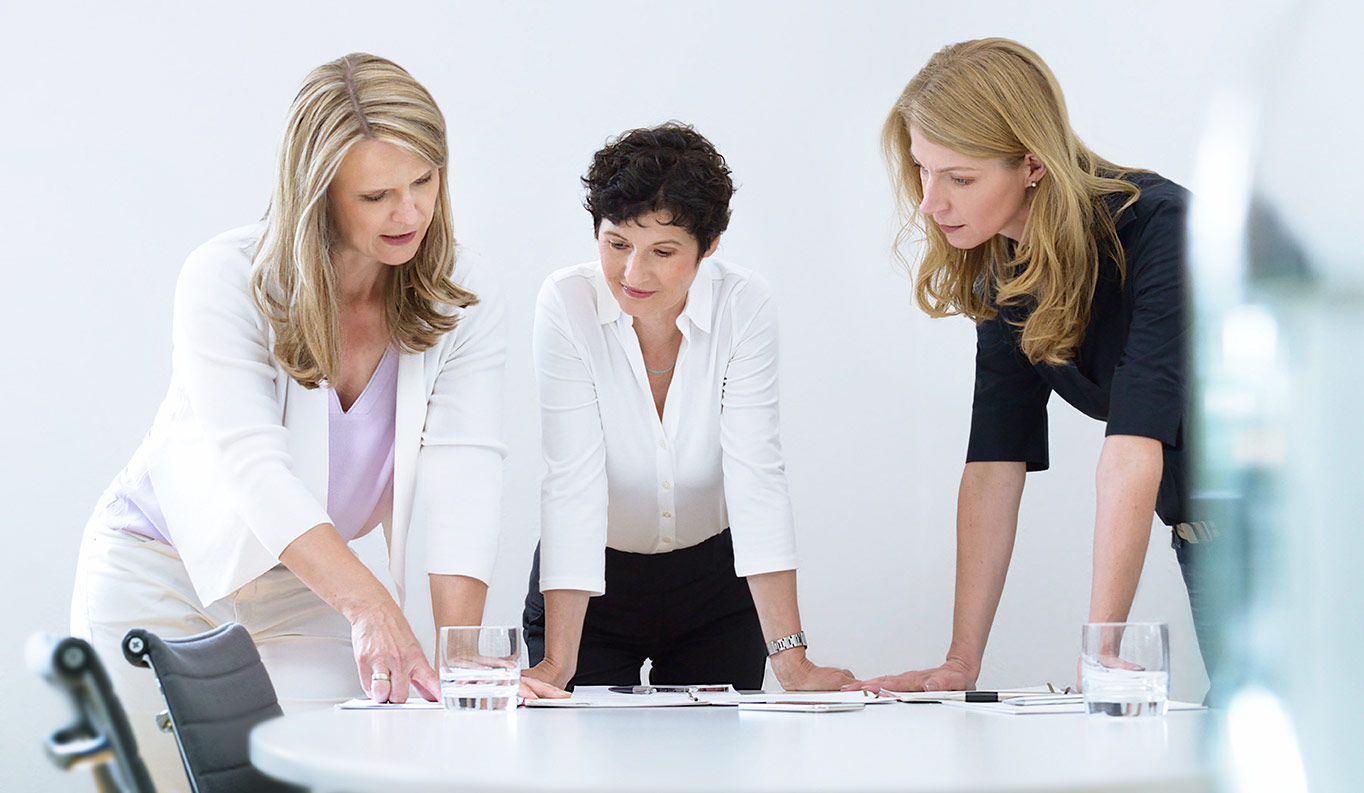 Why we started
After completing her PhD in Microbiology and working as a recruiter, Dr. Carmen Zirngibl founded DCZ Executive Search in 1997. Her goal was to combine her passion for people and HR with her continued fascination with biology and insight into life sciences and biotech industries, a combination that didn't exist yet on the recruitment market. Over our 25 years in business we've also realised our dream to integrate our values of sustainable living into our work life. In every aspect of our work we do what we say, and have treated our own team's growth accordingly, finding truly ideal matches with each new business partner.
Who we are
Daniela Schilz joined the company in 2002 with Svea Ockenfeld following in 2011. As a team of natural scientists we bring professional expertise and industry experience to each assignment. But it's our personal passion for supporting and empowering people to find working conditions that truly fulfil them which singles us out. We know that change happens gradually and support models of growth that are beneficial, realistic and will lead to the best possible outcome for all parties.
Our beliefs
We regularly examine how we can benefit the world around us and help to build a better future. We strive to create a positive impact in our relationships with clients, talents and within our own team, and also reflect this effort in our everyday environmental choices. We aim to make the planet a better place for all beings to live on in the future: with people in careers that suit and support their unique personalities, and by aiming for a carbon neutral lifestyle.
Dr. Carmen Zirngibl
Founder and Managing Partner
»I'm honoured to have been a first witness of modern biotechnological revolutions, and am in awe of the incredible innovations that come out of this sector. Contributing the right people to make these innovations happen, and who go on to create sustainable change, is what drives me.«
Dr Carmen Zirngibl has more than 25 years of experience in executive search, of which she spent 23 years at DCZ Executive Search GmbH. Carmen founded DCZ in 1997 in Düsseldorf, Germany, and entered the market as the first executive search consultancy specialising in life sciences.
In addition to her excellent track record in executive search consultancy dedicated to the life sciences, healthcare and technology-focused industries, Carmen displays an in-depth understanding of research and development in academia as well as in industry.
In 2013 she became Managing Partner of FS Life Science Investment – a private equity company focusing on biotechnology.
In 2017 she joined the advisory board of BioEcho Life Sciences GmbH.
Carmen has a background in natural sciences, including high-profile studies and research at the Universities of Oxford, Regensburg and Marburg.
Daniela Schilz
Managing Partner
»My greatest joy at work is finding that perfect match between a job description and a human being where everything fits. Creating these solid foundations for personal and professional growth inspires me every day.«
With almost 20 years experience in executive search, Daniela Schilz successfully manages search assignments from concept to completion on senior as well as on specialist levels.
Her dedication combined with her vast market know-how allow her to meet clients and candidates at their level and to translate their needs into results. She constantly strives to create a win-win situation for both parties.
After a training in marketing, Daniela started her professional career in 2002 at DCZ as a research associate. She soon followed joining formally as DCZ's first instance consultant and later as senior consultant.
In 2014 Daniela was appointed Managing Partner of DCZ.
Daniela has a Master's degree in molecular biology from the University of Cologne.
Svea Ockenfeld
Senior Consultant
»I'm proud to be able to place people in roles where they can truly unfold their potential and which bring them happiness in their everyday life. Seeing  people happy in their new roles gives me a real sense of accomplishment and joy.«
Svea Ockenfeld is a natural scientist with almost 15 years experience in executive search.
She keeps herself up to date with the most recent scientific developments.
As a recruitment consultant with a profound market knowledge and excellent project management skills, she strives to listen to and understand her clients as well as her candidates.
In 2011, Svea joined DCZ as a consultant and was promoted to senior consultant shortly thereafter.
Before joining DCZ, Svea worked as an Executive Research Consultant with a direct search company specialising on the healthcare market.
Svea has a Master's degree in Biology from the University of Berlin.
Our values
Here are the pillars of how we approach our work.
Empathy
We meet every person where they are and practise non-judgement. Listening is more than a skill, it's who we are.
Accountability
The best working relationships are built on trust. We are reliable partners and can count on ourselves and each other.
Authenticity
Our humanity is what makes us unique. Approaching each interaction completely as ourselves lets others do the same.
Sustainability
We choose gradual change and sustainable solutions over quick fixes every time. Whether coaching a client or minimising our carbon footprint, we aim to contribute to making the world a little bit better.
We have already successfully completed a number of critical placements with DCZ Executive Search GmbH. Thanks to their many years of experience, which enables them to define positions excellently in terms of both professional and personal requirements, tailored to our needs. This always results in the selection and activation of outstanding candidates.
Contact
We're passionate about consistently creating flexible, innovative and tailored solutions. Let's find yours.
Get in touch